This post was inspired by The Green Goddess Grilled Cheese recipe below. I made it last night and it was so incredibly delicious that I just had to let you know about it. I pinned it on Pinterest months ago but I just made it for the first time last night. That got me thinking about all the other recipes I've pinned. Like I talked about in this post, I haven't made most of them, but some of them have been wonderful, while some of them…well, not so much. So I decided to share some of my favorite Pinterest recipes that I've actually made and would recommend to everyone.
Best Sandwich: Green Goddess Grilled Cheese (Recipe and photo by Taste Spotting)
Like I said, I made this last night and it was delicious! What's not to love: avocado, goat cheese, spinach, pesto, and mozzarella cheese in a warm and gooey sandwich. Perfection. The only modifications I made were to use 1/2 an avocado per sandwich (instead of 1/4) and to use regular store-bought pesto instead of their homemade pesto (which I'm sure would be delicious, it's just a lot more work).
Best Healthy Treat: No-Bake Energy Bites (Recipe and photo by Baking in Saskatoon)
Healthy and yummy? Perfect! I loved these healthy little treats almost more than I love chocolate chip cookies. They're kind of messy to make and mine did not turn out nearly as pretty but they tasted just as good. I followed her recommendation to store them in the freezer which I would highly recommend, especially during the summer!
Best Pasta Salad: Lemon Orzo Salad with Asparagus and Tomatoes (Recipe and photo by A Big Mouthful)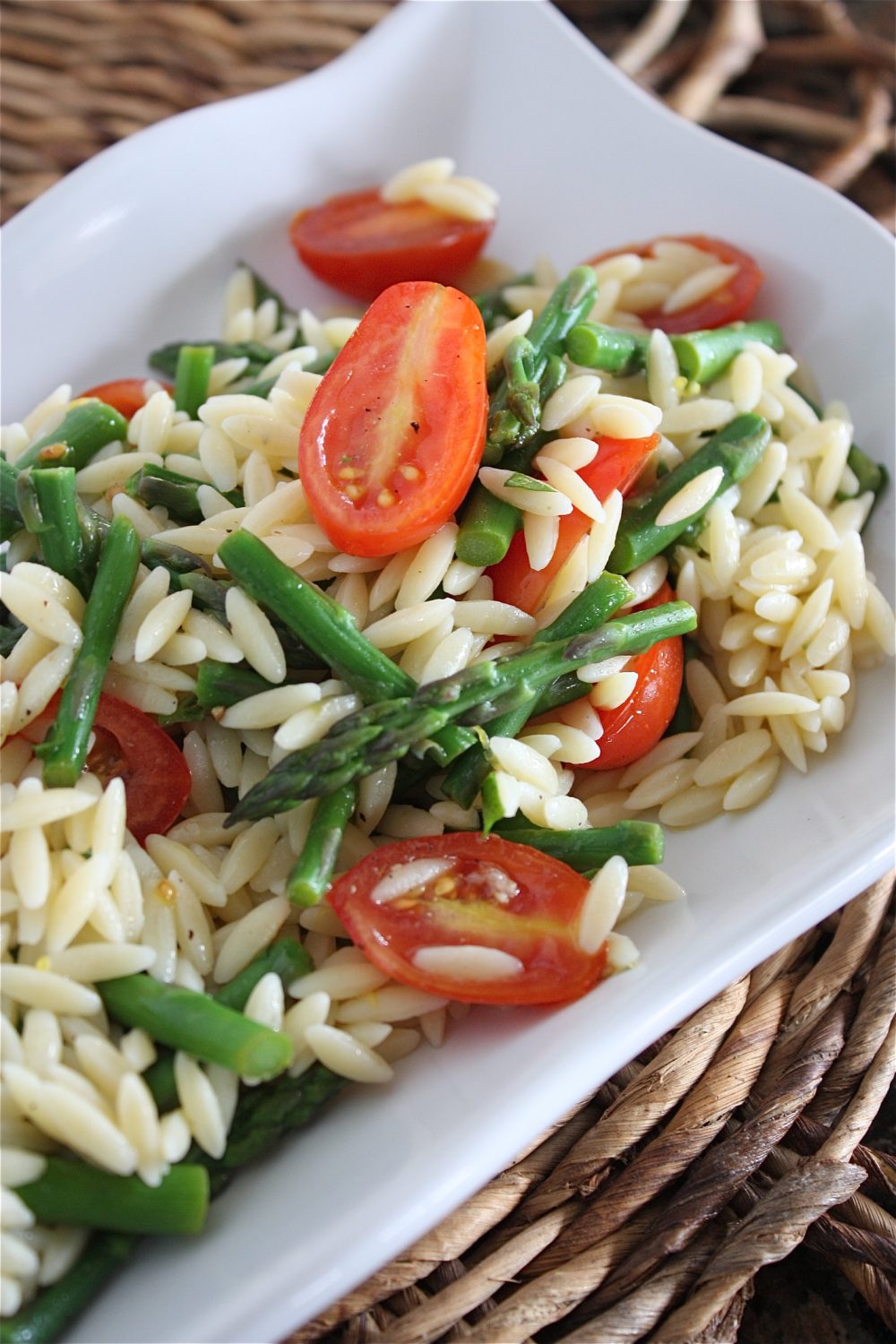 I love pasta salad in almost any form but this has to be one of my all-time favorites. The dressing with the olive oil, lemon juice and zest, and parmesan cheese was perfect. It went wonderfully with the tomatoes and asparagus. The second time I made it I substituted cucumber for the asparagus which was also delicious.
Best Baked Pasta: Mom's Baked Chicken and Spinach Pasta (Recipe and photo by Bitchin Camero)
Do you see a theme here? Yes, I love pasta. This baked pasta was relatively simple to make and it was a great crowd pleaser. I've made it a few times and I like to add a little jarred alfredo sauce before I bake it.
Best 2-minute Dessert: Nutella Mug Cake (Recipe and photo by Babble)
Microwaved cake in a coffee mug? Genius! This cake is so quick and easy to make that it's hard to believe it turns out so scrumptious. A word of warning though: this serving is huge! I would highly recommend splitting it between two mugs.
Best Crazy Easy Cookies: Cool Whip Cookies (Recipe and photo from All Recipes)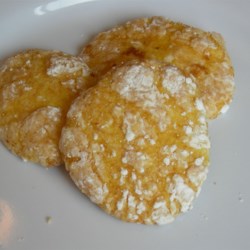 Cake mix, eggs, cool whip, and powdered sugar are all you need to make these amazing cookies. It couldn't be any easier and the results are amazing. I used raspberry lemonade cake mix to make a batch of cookies for a party and everybody loved them! I'm planning to make another batch this weekend with strawberry cake mix this time.
I'd like to know: what are some of your favorite Pinterest recipes? Have you tried any of the ones above?