Happy Friday, loves! Here are a few of my favorite links from the week.
This House Tour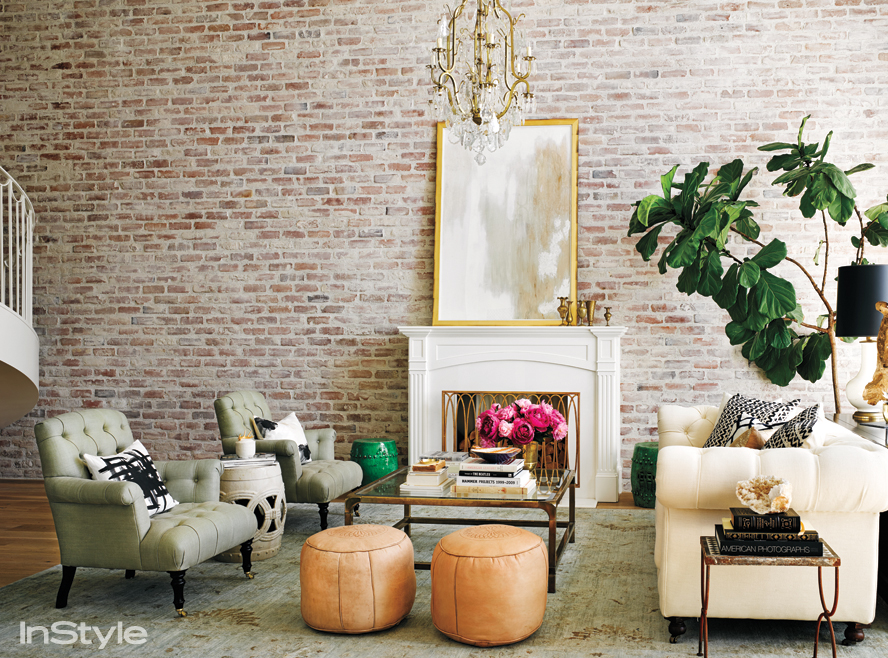 Lauren Conrad's house tour in In Style is to die for. Somehow she transformed herself from reality TV star to my generation's lifestyle icon, and I'm so jealous of her style, both in clothing and in her gorgeous L.A. home. It's the perfect blend of California and Parisian style, casual but sophisticated. See more photos here.
This Sofa
I popped into Anthropologie last weekend to take a break from the Plaza Art Fair crowds (so much fun, but so many people!), and this navy velvet chesterfield sofa literally stopped me in my tracks when I saw it. It's that gorgeous in person. It's not exactly cheap ($2498), but it is stunning. It also comes in a ton of other pretty colors, including teal, yellow, and rose. Check it out here.
This Kitchen
I love a bright, white kitchen, so it's no surprise that I love this kitchen remodel by designers Owens + Davis. What is surprising though is that according to their instagram page, this is an Ikea kitchen! And obviously I also love the colorful kilim rug by Amber Interiors, it goes so well with the white cabinets and counters. Owens + Davis are seriously talented, see more of their gorgeous rooms here.
This DIY Project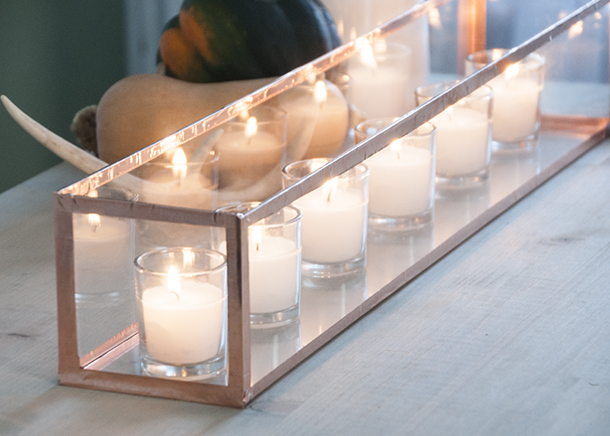 The lovely Erin from House of Earnest (who I had the pleasure of meeting at this year's Go Blog Social conference) comes up with the prettiest, expensive-looking DIY projects, like this copper rimmed glass candleholder. It looks seriously sophisticated and high-end, don't you think? I think it'd be perfect for a modern fall centerpiece. For more photos and instructions click here.
That's all for today friends. I hope you all have a wonderful weekend!
P.S. to see more Friday Favorites from past weeks, click here.