Here are a few of my favorite reads and finds of the week, my friends. Enjoy!
This Article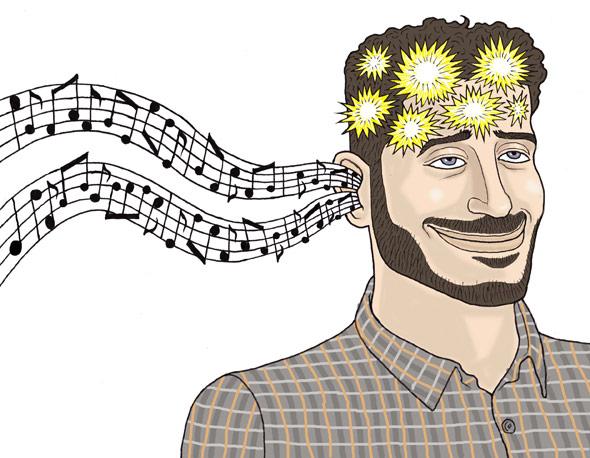 Don't be turned off by the goofy graphic: Why Are We So Nostalgic for Music We Loved as Teenagers? is actually a really good read. Ever wonder why you still love Britney Spears, even though she's objectionably not the greatest artist? This article explains how our brain interprets music, and how our teenage years are incredibly significant in our memories. Combine the power of music and the brain's nostalgia for our younger years and you'll start to understand why the songs we loved as teenagers remain our favorite songs for years to come.
It's no wonder then why the Backstreet Boys concert I attended this summer was the best concert I've ever been to! (I wish I was kidding…kind of)
This Shop
It's easy to find gorgeous photos of Paris; the city itself is so beautiful that it's hard to take a bad picture there. But I especially love the Paris Collection shop from Anna With Love. In addition to the typical Eiffel Tower and building skyline photos, she's also captured some lovely details that otherwise go unnoticed. The prices are pretty reasonable too: pieces start at $30 for an 8"x12" print. Be sure to check out the rest of her shop as well, there's lots of gorgeous stuff there!
This House Tour
I love a good house tour, especially when the style (and budget!) reflects my own. The home of Caitlin Moran, editorial director at the lifestyle website the Glitter Guide, is filled with a stylish mix of big box furniture, special art pieces, and a few splurge items. Check out more photos here.
This Opinion Piece
This is exactly the article I needed to read this week. It's easy to feel down about yourself and that you're not good (or thin or successful or creative, etc) enough, but this article serves as a nice reminder that you're not the only one feeling that way. And that behind that perfectly composed and filtered Instagram photo, there's a woman with her own insecurities and doubts. Read more at The Everygirl.
This Art
Minted is primarily a paper goods (stationary, invitations, etc) store, but it also has a wonderfully curated art marketplace. One of my favorite artists there is Emily Jeffords. She paints some of the most gorgeous cloudscapes in beautiful shades of blues, pinks, and greens. They have such a peaceful feeling to them. She also creates really sweet floral paintings. Check out her prints here.
That's all for this weeks' favorites. Have a super weekend!
P.S. I went to a great blogging event hosted at the Kansas City Kate Spade store! Check out my Instagram feed (and follow me!) for a few photos, or search #GBSxKSNY for other pics from the night, and be sure to come back next week for my recap post!